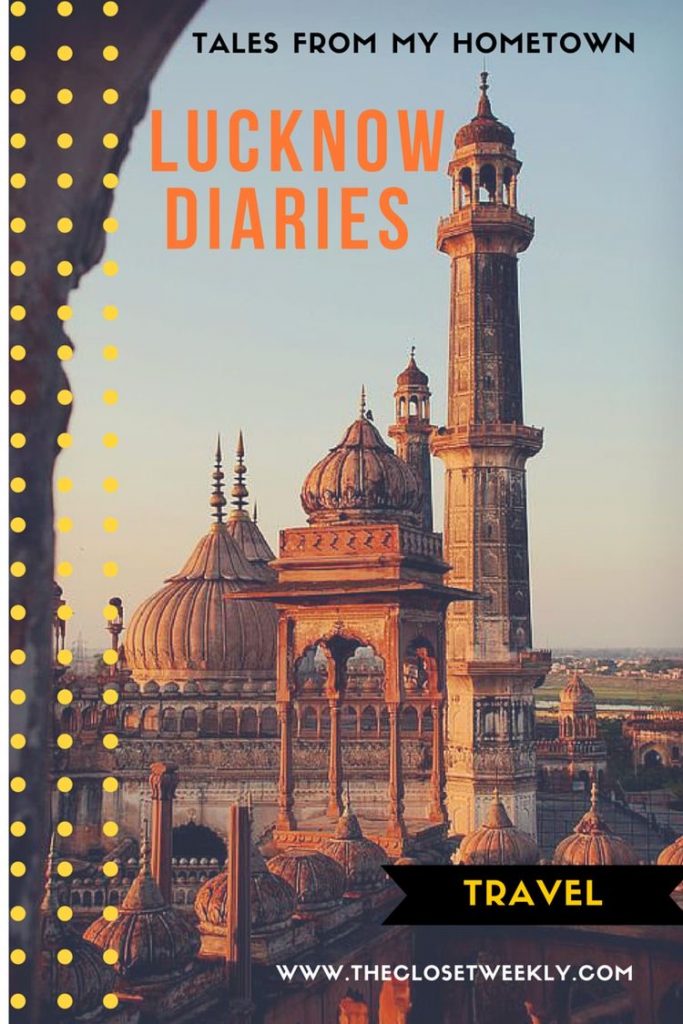 Lucknow is the place I spent most of my childhood and adolescence days.Its a town with simplicity and long history.The town is popular all across India as "Tehszeeb Ka shehar" meaning city with culture.Language spoken here is a Hindi with a tough of Awadhi and Urdu, it's soft and respectable to hear.Lucknow is famous for its TUNDAY KEBABS and CHIKAN EMBROIDERY and has quite a few HISTORICAL MONUMENTS.Lucknow is also known as a education hub,SGPGI,KGMC,IIM-L,IET and several other colleges and institutes here.
Lucknow has a warm humid subtropical climate with cool, dry winters from December to February and dry, hot summers from April to June. The rainy season is from mid-June to mid-September. Average temperature of summers is 40 C and of winters is 25 C. Best season to visit Lucknow is winter season between October to February. When compared to Bangalore this city still has the charm of the old times.Cost of living and travelling is dirt cheap.If you take public transport you can eat your hearts full and travel in 200 rupees a day.Food and Culture are key selling points of this city besides the architecture and the monuments that have stood the test of time.
Vidhan Sabha
The city played an important role in both the First War of Independence and the modern Indian freedom struggle. Whether it was the Lucknow Pact of 1916 or the Khilafat Movement, it brought the citizens on a united platform against the British rule.
In 1901, after staying the capital of Oudh, since 1775, Lucknow, with a population of 264,049, was merged in the newly formed United Provinces of Agra and Oudh.However, it became the provincial capital in 1920 when the seat of government was moved from Allahabad. Upon Indian independence in 1947, Lucknow became the capital of Uttar Pradesh, the erstwhile United Provinces.
FOOD SAFARI
1. Galawati Kebab
Galawati Kebab or Galauti Kebab is a special delicacy which was once made exclusively for a Nawab in Lucknow. Galawati means melt in your mouth, and the dish does exactly that. Once finely ground meat and unripe papaya is marinated, a mixture of spices is added to the dish. This one must be high on your must try list when in Lucknow!
2. Boti Kabab
Tender pieces of meat heated under intense heat, Boti Kabab is one finger-licking starter you should definitely not miss! A popular Mughlai recipe, this is one the many famous kababs that Lucknow has to offer.
3. Tunday Kebab
Tunday Kebab have a rather interesting history. Tunday means handicapped and they got their name because the person who made them first was handicapped. Over a 100 masalas go into the making of this royal kebab and they ensure that you don't feel uneasy after having them. They literally melt in your mouth like ice cream and are best served with rumali roti. To enjoy the authentic flavour, make sure you eat the original Tundey as there are many a copies in Lucknow.
Kababs
4. Rogan Josh
Rogan Josh – even the words make you go weak in the knees! Soft meat in spicy curry, this delicacy warms you up from the inside. Even though you might get it in Delhi or Mumbai, you haven't really tasted it if you haven't tried it in the City of Nawabs!
5. Lucknowi Biryani
This sumptuous dish is straight from the streets of Lucknow. The rice is cooked separately in garden-fresh spices and the marinated chicken is added later.This technique infuses just the right amount of flavour in the dish and the final product is something that you just cannot resist.
6. Tokri Chaat
Chaat is undoubtedly Indian's favourite go-to snack to add a little spice to our monotony. The filling leaves both your stomach and taste buds satiated. The crisper the tokri, the better! Also called Basket Chaat, Lucknow offers a variety of these in the streets.
7. Paya Ki Nihari
Lamb trotters broth, Lucknowi Payai Ki Nihari is a slowly-cooked dish usually prepared overnight for 6-7 hours. Nahar is an Urdu word which means morning, hence the dish usually sells like hot cakes for breakfast.
8. Malai Ki Gilori
If you have a sweet tooth, sink your teeth in the oh-so-soft Malai Ki Gilori in Lucknow! Savour it melting in your mouth within seconds and we are sure you won't be able to stop at just one!
9. Sheermals
A sweet naan, this one is baked in tandoor and goes well with anything spicy! Sheermals are made with warm milk which is sweetened with sugar and generally flavoured with saffron. Totally mouth-watering, this!
10. Lucknawi paan
No meal is complete if you don't end it up with paan. Lucknowi paan is not like just another paan! Paan lovers would be in a for a treat because this paan is more than just patta, supari and gulkand put together. It is an experience in itself and if you haven't tasted it, you are missing out on life!
11. Prakash Ki Kulfi
Last but definitely not least, make sure you end your Lucknow sojourn with Prakash Ki Kukfi – because if heaven came in colours, yellow would be the one! So special is the kulfi that the shop serves only Kulfi Faluda! Served in front of you in seconds, its flavour is perfect and leaves you wanting for more.
SHOPPING PARADISE
Lucknow besides being a haven for non-veg lovers also offers a lot in terms of good areas to go shopping-chikan embroidery,handmade shoes,silk cotton/khadi shops and more.I have captured below the best places in lucknow to shop.Do add them to your go to places the next time you plan a trip to Lucknow
Hazaratganj Market:
Hazaratganj is situated in the mid of Lucknow. This market is 100 years old and was built by Amjat Ali Shah. This is the most posh market of Lucknow. All the branded stores are here. People come here in evening just for chill up. In evening you can see the real beauty of the Hazaratganj.. You can shop in Janpath, Lovelane and also in Sahara mall. You can taste multi cuisine food here in various restaurants and food court. This place is closed on Sunday
Love Lane – Now a shopping destination in Hazratganj
Love lane is now a different place altogether with the numerous shops lined up. These shops sell trendy clothes, fashionable accessories and stylish shoes at dirt cheap prices. The small market that has come up in the lane is vastly frequented by the fashion savvy in Lucknow.
The highlight of the place stylish clothing made available at reasonable prices. Moreover, being located in the center of the city, it gets customers from all parts of the city. In fact "Ganjing" remains incomplete if the visitors don't venture into the Love Lane. Though Hazratganj has many big showrooms along with some swanky malls in close vicinity, Love Lane has still not lost its sheen and continues to be an integral part of Hazratganj and the Lucknow city.
Lucknow city has always attracted attention for the atypical appeal it carries in everything. Love Lane is one such feature of the city that has kept its soul alive even after decades. It's not just a lane in Hazratganj.
Aminabad Market
Aminabad is the most famous and oldest market of Lucknow. There is always rush here all the seven days of week. You can buy almost each and every thing from this market.
You can buy cloths, shoes, cosmetics, hardware, books, bags, wedding accessories etc from this market. On Thursday the main market is closed but there is footpath market from where you can buy cheap items.
Chowk
Chowk is a different kind of Market in Lucknow. As Chowk is the main place of Chikan Garment Manufacturers, so if you want to purchase good quality Chikan Garment, then Chowk is the ultimate place for you.
Sarraf Bazar of Lucknow is situated in Chowk. In this market you will find plenty of Jewellery Shops. In this Bazar you will find almost anything related to Sarrafa.
If you are a food loving person then don't miss going Chowk, here you will find the best quality of non-veg food available in Lucknow, Delicious Kabab Paratha of Tunde, Tasty Biryani, A lot of variety of Milk Products(Kesaria Doodh, Thandai, Rabri, Malai, Malai Pan, Garam Doodh etc.) .
Bhootnath
Bhootnath Market is situated in Indira Nagar. People from Trans Gomti Area perefer to do their shopping in this upcoming market of Lucknow. In broad manner, you can say that Bhootnath Market is the mixture of Hazratganj and Aminabad.
In Bhootnath Market you can find Big Showrooms as well as medium range shops. This market provides latest trends and latest brands. In terms of price this Market is costlier than Aminabad and economical than Hazratganj. Bhootnath Market is having few good resaturants also, so you can enjoy Chinese, South Indian, Fast Food and Indian meals in this market.
SPIRITUAL JOURNEY
Chandrika Devi :
Chandrika Devi Temple is old and famous templeof Lucknow.It is situated around 28 Kms. away from the city of Lucknow at the Sitapur Road near Bakshi Ka Talab. This place and nearby areas have relevance and religious significance since the time of the Ramayana.
People come here whole year but there is rush especially in Amawasya and Navratras.People come here for Mundan Sanskar of Children.Temple opens in early morning till late in the evening.Aarti is done at 7 am in morning, 1pm in afternoon and at7pm in eve.
Ramakrishana Math:
The Ramakrishna Math started functioning in Nirlanagar seven decades ago. Made of marble and located amidst a garden, the math contains idols of Sri Ramakrishna, Holy Mother Sarada Devi and Swami Vivekananda.
The Math centre is engaged in the expansion of cultural, religious and spiritual activities according to the universal principles propounded by Sri Ramakrishna, Holy Mother Sarada Devi and Swami Vivekananda and exemplified by their divine lives.
Sankat Mochan Temple:
Sankat Mochan Temple is located in the heart of Lucknow(near the bank of river gomti), Uttar Pradesh. The presiding deity here is Lord Hanuman. With a height of 6.5 ft, the one-piece marble idol is visible from all corners of the puja hall. The temple is also noted for its astounding architecture, a perfect blend of old and new.
The unique thing about this temple is that many a devotees write letters to Lord Hanuman describing their problems and all letters are read before the Lord and Lord Hanuman shower thy blessings to the devotees.
Sri Hanuman Badi Temple:
The Sri Hanuman Badi temple is situated at Lucknow, in Uttar Pradesh. This temple, dedicated to Lord Hanuman, was built by the Nawabs, the Muslim rulers of Lucknow, in medieval times. People of both Hindu and Muslim faiths offer worship in this temple. The temple, though small in size, attracts a large number of devotees.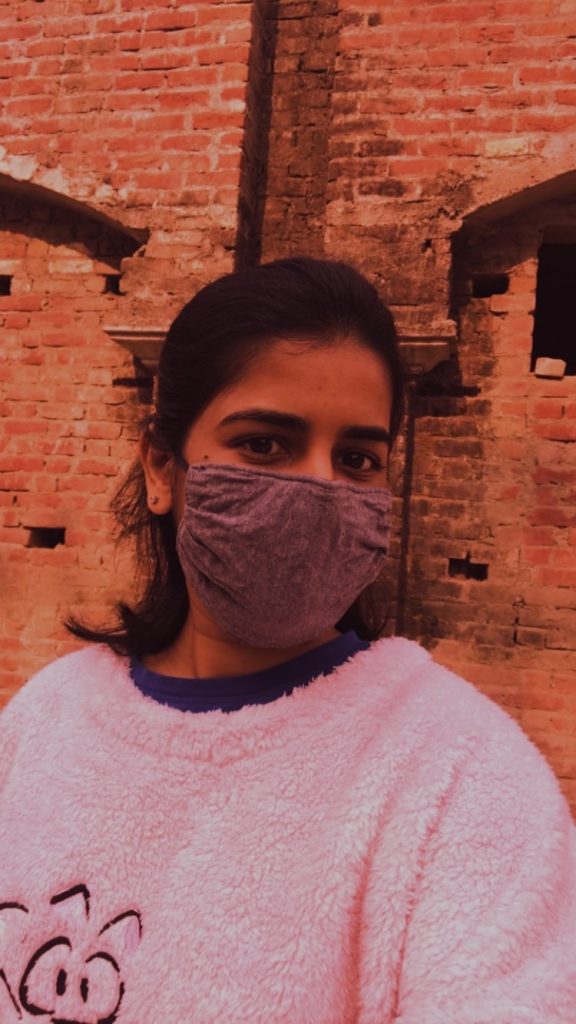 Hope you enjoyed reading,chime in for inputs 🙂
Love,
Akansha