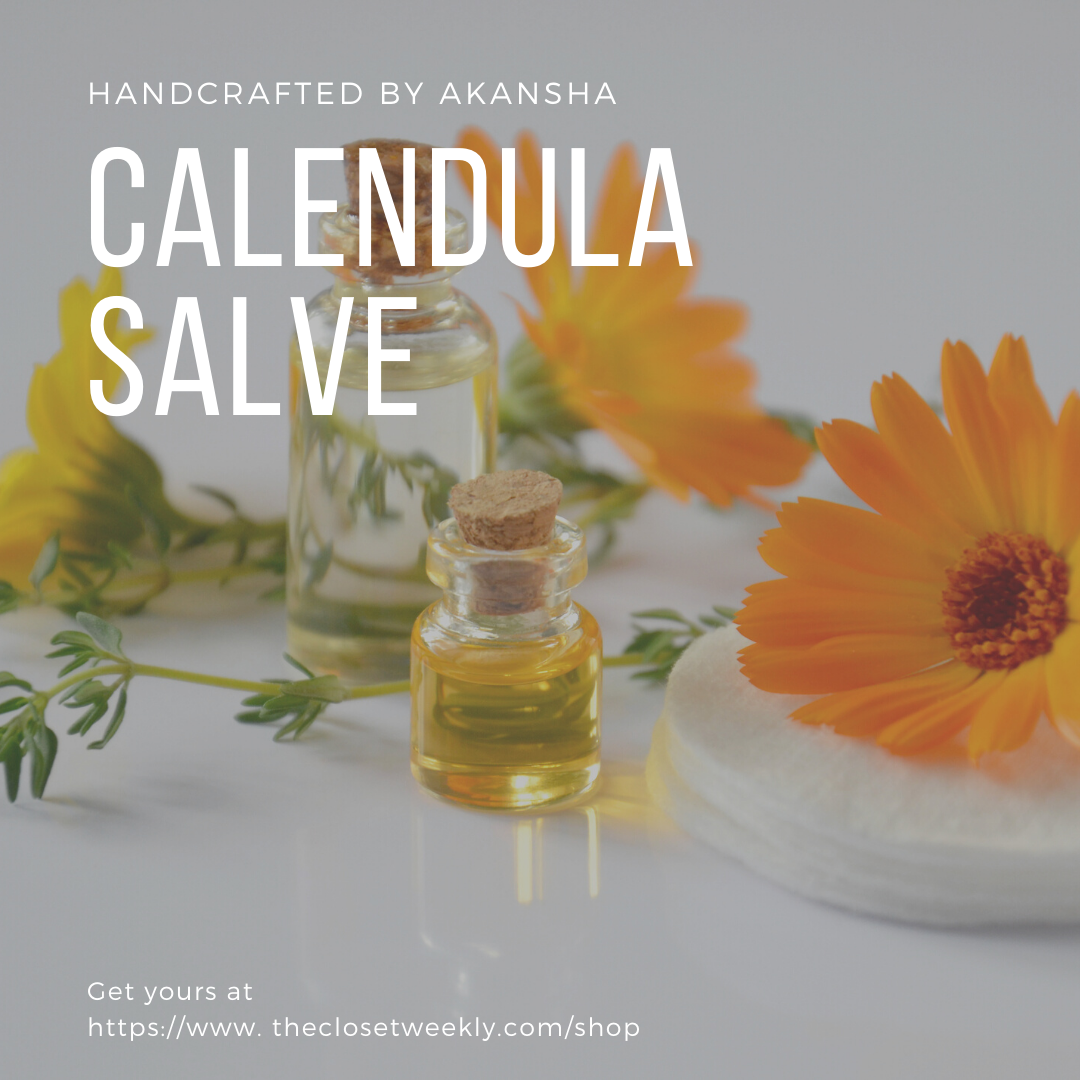 Topically, calendula salve can ease, heal, or otherwise treat a huge array of skin conditions.Calendula officinalis has been used by herbalists, homesteaders, and natural healers for centuries. It can be used both internally or externally to support the immune system, heal skin and infections. Calendula works its magic by promoting cell repair and growth, coupled with its natural antiseptic, anti-fungal, and anti-inflammatory properties. Above all, it is gentle in its work. Unlike some natural remedies, you don't need to worry about "overdoing it" with calendula.
About Calendula
Calendula is a wonderful herb for babies, being potent as well as soothing gentle. It is one of the most popular herbs for treating cradle cap, diaper rash, and other skin irritations. And calendula tea is a useful remedy for thrush type of yeast overgrowth not uncommon in infants.The potent medicinal oils within calendula blooms are most concentrated on the sticky green base of the flower head. Resin is also present (but lesser so) on the petals themselves, which is why we choose to use whole dried flowers rather than plucked petals alone when making calendula-infused oil.
Please fill out the contact me form with your shipping address and preferences if any. We can customise the salve to your skin as well. Homegrown organic calendula blossoms are used in the preparation of this salve. If you would like to gift wrap it please let us know.Please mention the quantity you would be interested in. We sell calendula salve oil in various sizes : 25g,50g,100g,200g.