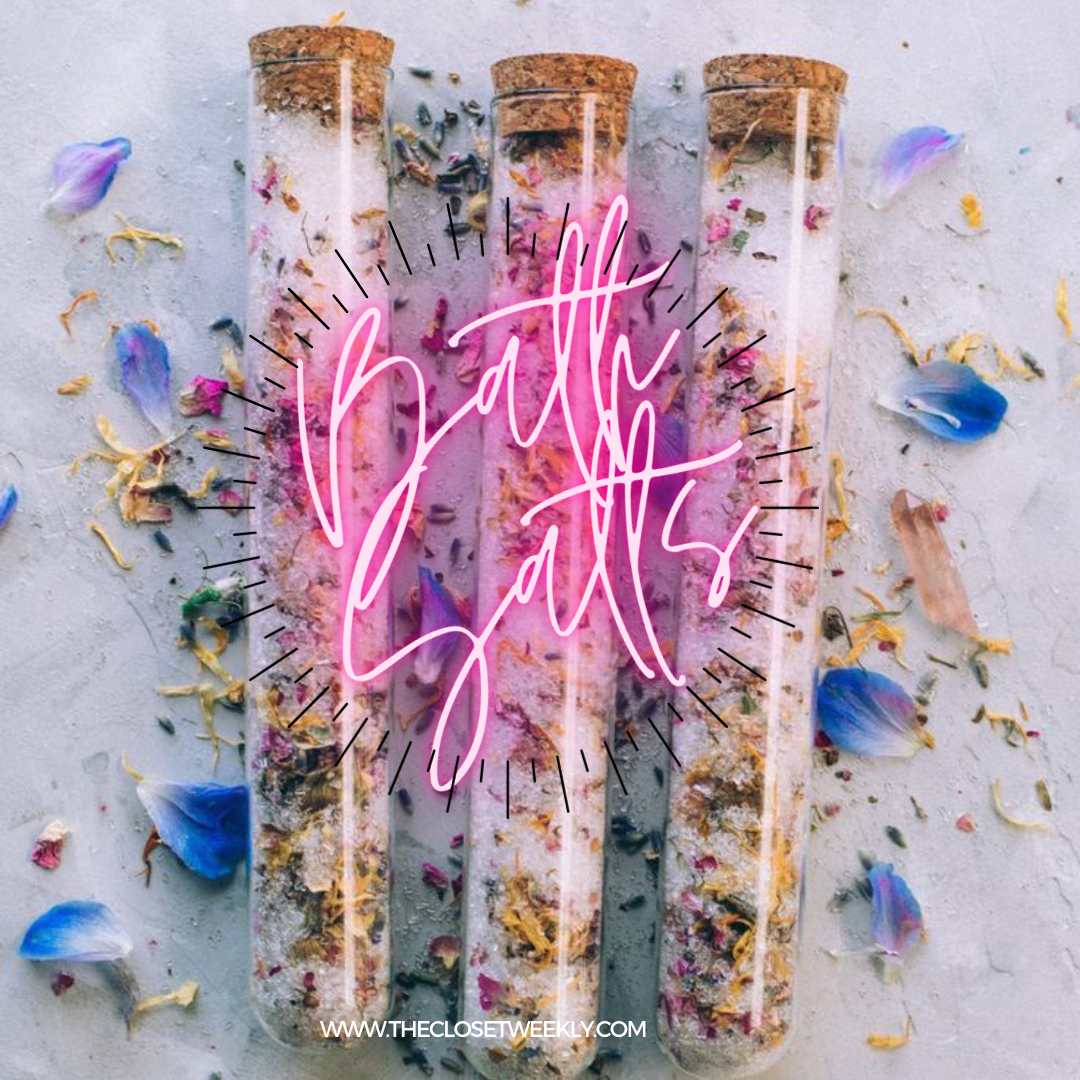 Description
Take a bath in a field of rose, lavender and chamomile flowers with scents of ylang ylang and lavender.Customers say it smells so wonderful and relaxing that they never want to get out of the tub.Our products are hand-crafted in small batches from local and carefully sourced essential oils and plant essences. No synthetics are ever used. + Vegan. + 100% natural. + Cruelty-free. tested by friends & family, never animals 🙂 + Paraben-free. + Earth-friendly. please save the glass bottle for other uses! and recycle/reuse when you can + Energy-friendly. product is reiki-infused with strength and empowerment for even more of those good vibes.
| | |
| --- | --- |
| Quantity | One order consists of 3 tubes of bath salt |
| Packaging | Glass |
| Item Weight | 100 Grams |
| Fragrance | Floral |
| Shape | Thin Cylinder |
Health Benefits
A salt bath is primarily made up of Epsom Salt, which breaks down into magnesium and sulfate in your bath water. Relaxing in a warm salt bath allows your body to soak in all the natural benefits from the salt and leaves you feeling less achy, more relaxed, and has several surprising benefits.Believe it or not, 80% of the population doesn't consume enough Magnesium. The more I learn about Magnesium, the more I make getting more of it a priority. Taking a chewable pill before bed helps you sleep better and is even shown to reduce acne and stress levels. Here's how magnesium affects your body.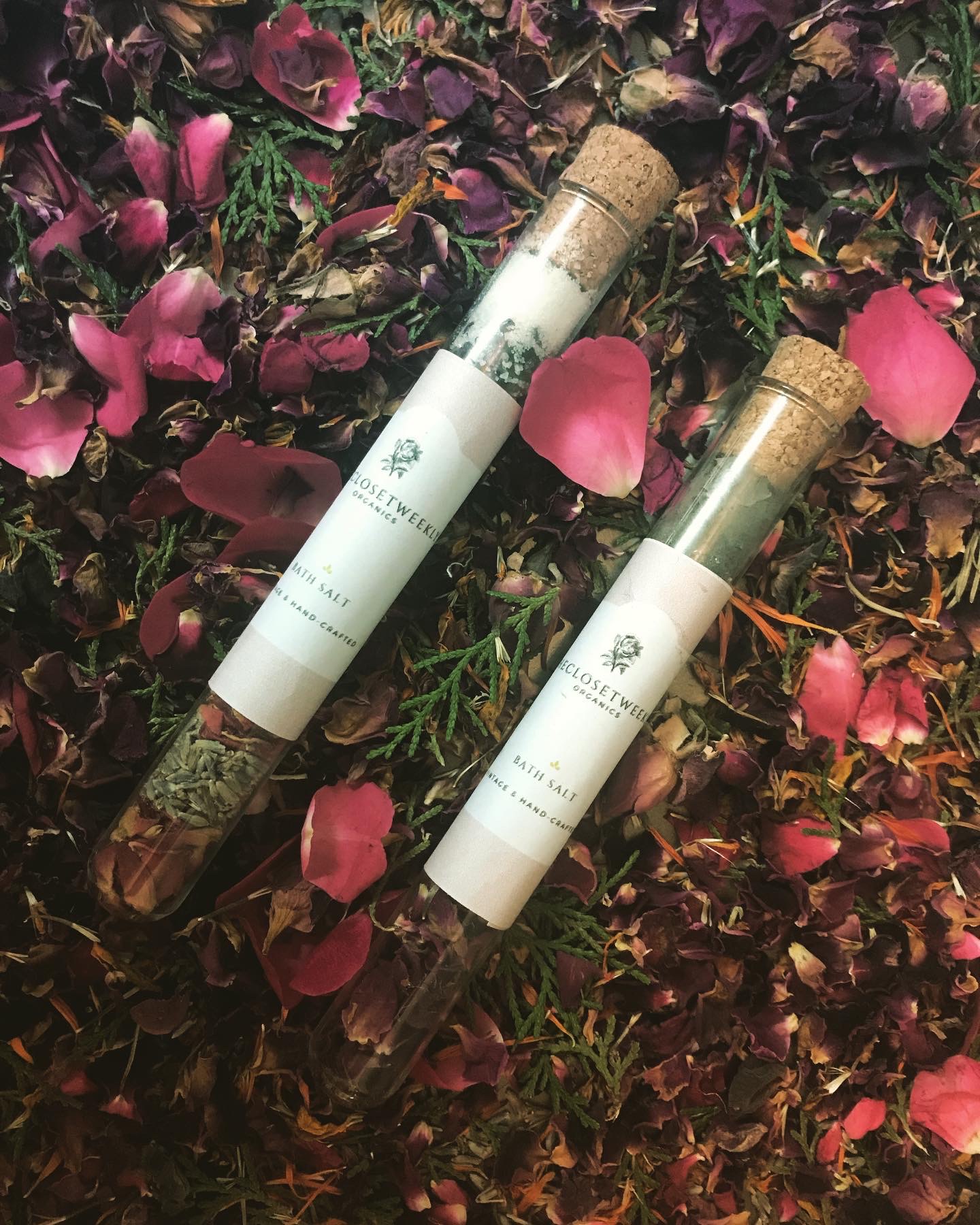 You kidneys release magnesium when cortisol is present inside your body, suppressing the nasty hormone. This is how increasing the amount of magnesium you consume helps your body manage stress and anxiety. The effects then move on to work from your inside out and help prevent and treat stress related acne.For hundreds of years, people have used salt baths to relive symptoms like arthritis pain and swelling, muscle soreness, bruises and sprains, ingrown toenails, Fibromyalgia, Insomnia, Psoriasis, and even sunburn.
Pour a generous amount of bath soak into stream of warm bath water. Hop in the tub. Enjoy your bath. WARNING: For adult external use only. Use only as directed. Discontinue use immediately if rash, redness or irritation develops, should discomfort continue, consult your physician. 16 oz (0.5 L) These statements have not been evaluated by the Food and Drug Administration. This product is not intended to diagnose, treat, cure, or prevent any disease. Please read our Shipping / Return policy here before placing your order.
Please fill out for bulk orders.