Imbolc means "in the belly".To be envisioned in the snow covered earth , where in the belly of mother earth are faint stirrings of seeds making ready for spring.This is a time for cleansing and purification.We mark the return of the sun, and prepare for the coming season of reappearance of the warmth.The beginning of February marks the festival of Imbolc, an ancient Celtic celebration to welcome back the return of the Sun and Spring.We sweep away the old welcoming new ideas, perspectives and goals. Imbolc is a great way to celebrate the gift of living through another winter as well as to sow seeds and make plans for your future. I use Imbolc to meditate on the goals I would like to accomplish and to realign myself. Also known as Candlemas, Imbolc, Brigid's Day, and Oimelc, this holiday is usually celebrated from sundown on February 1 through the day of February 2.
Imbolc is associated with the deity Brigid, the protector of the hearth, happiness and healing.Her origin story differs from Celtic pagan to Christian faiths, but everyone pretty much agrees that she is the Maiden, who blesses our crops and gives us sweet-smelling Spring flowers and the most joyful of all worldly creatures: tiny, dancing, bouncing lambs (insert love heart emoji eyes here). When I spent my first early February in Ireland with my partner's family, I was amazed to see how seriously people took what they call St. Brigid's Day. Everyone hung an item of clothing out of the window, and Brigid's crosses popped up in the hands of children everywhere after making them at school.
Coming to celebrating imbolc, there are various ways. You can go foraging for wild flowers in the forest, light candles, prepare the brigid cross and hang it in every room of your house.I have hung pine branches, juniper or eucalyptus branches from my shower for the water to run through. Candles anywhere in the bathroom, and I even laid smooth, rounded stones on top of my bath mat to stand on. Kind of like bringing the outdoors in.You can also DIY a brigid doll.My top ten choices of stones that can be helpful dealing with the many emotions and themes of this season would be Amethyst, Moonstone,Carnelian.
Having a camp or bonfire is quite traditional for Imbolc, but using your Yule tree feels extra special. It symbolises the ever-turning Wheel of Life, and also uses what you have. Imbolc embraces that ever-present energy that moves us forward, that reminds us every stage of life is temporary. Symbolically, Imbolc is the Goddess's respite after giving birth to the God (Sun) on the Winter Solstice. It's a time of renewal and renewed strength, which we see in the sun as it slowly gains momentum and dominance over the nighttime hours. The earth is preparing for germination and fertility in the spring, collecting its energies and regaining power.
Many celebrate Imbolc as the Festival of Fire. Bonfires and candles are therefore appropriate for celebration, as are the colours seen in a fire—white, yellow, and orange. Light green can also be used if you're honouring the lead-up to spring. Spicy foods are the perfect way to represent the growing warmth of the earth as nature begins to shed the heavy chill of winter.Smudge your home If Imbolc is a time of renewal and cleansing, then now is the time to smoke out any funky energy left over from the holidays
Set the mood by lighting candles & turning off harsh overhead light. Light some incense or diffuse essential oils with a scent you find soothing or inspiring. Play some music, if you find that relaxing.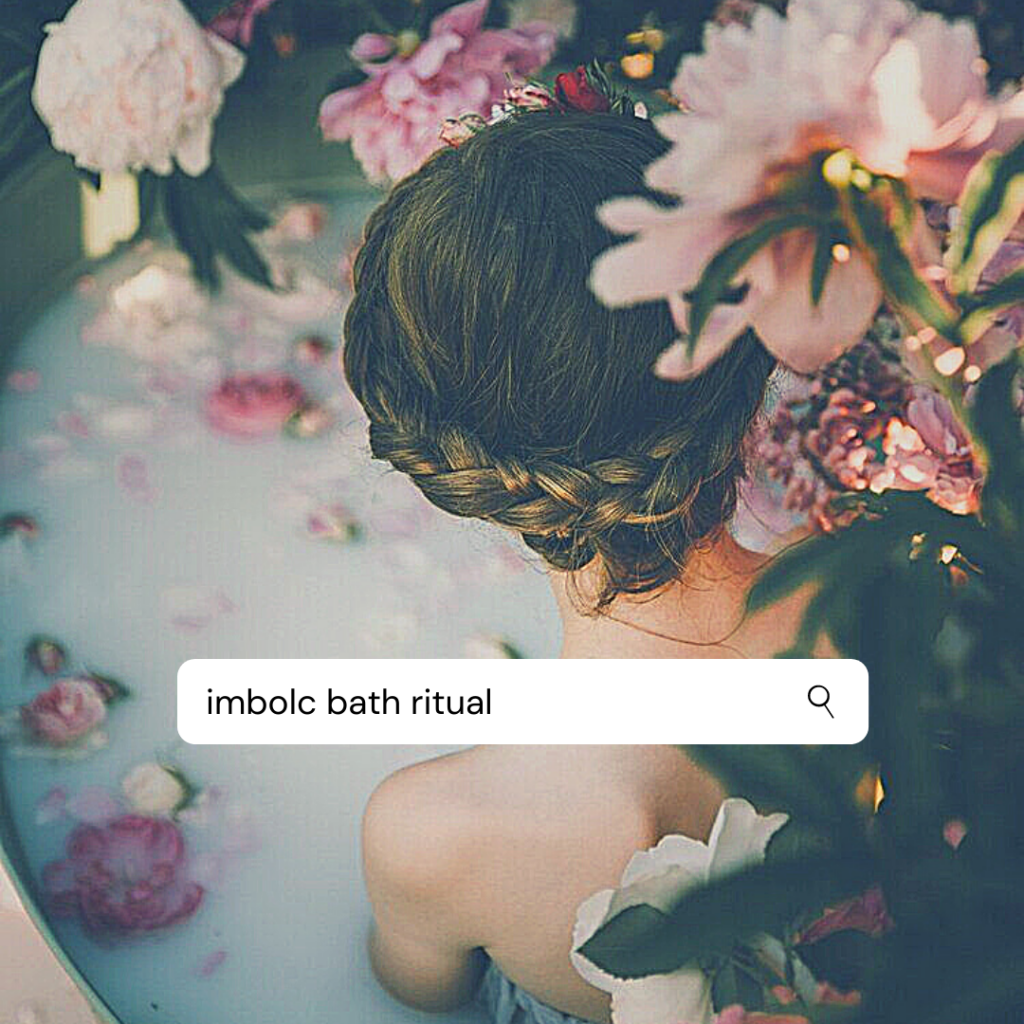 Continue reading