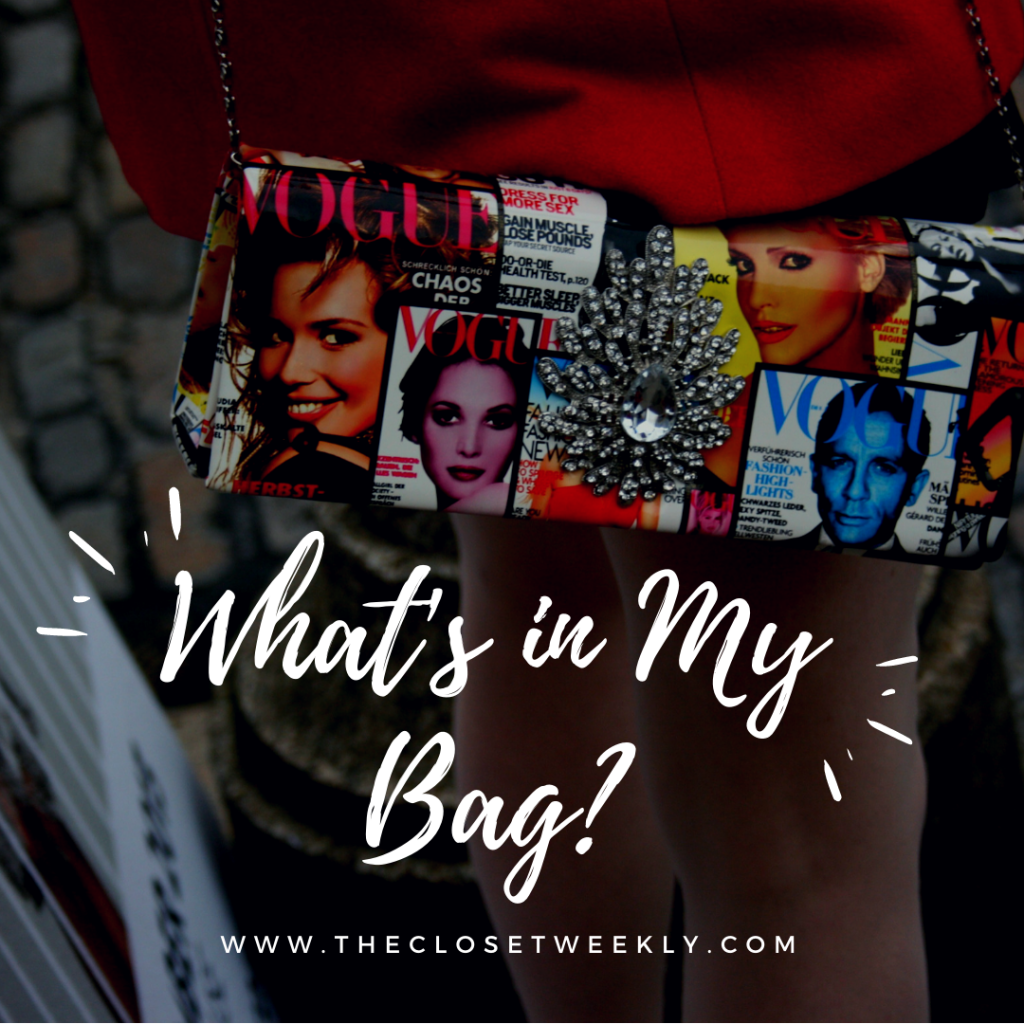 Hi everyone! how is everyone doing today?I thought of doing this post to talk about what I carry in my bag, I will also be making a video a short 10min youtube video showcasing what I always carry in my bag. Again this can be different for different people as we all have different tastes and needs when we go outside from time to time for work, leisure or otherwise.I like to carry a tote bag if I am going out for more than a few hours. I also sometimes love a universal backpack like the kinds by fjallravel kanken. I have one in navy blue and I absolutely love it. Carrying a medium to large bag ensures I have everything I need handy and accessible. Its sustainable and environment friendly as I am not contributing to thrash or getting plastic bags.
With that said let's get into what I would typically carry in my handbag.Starting in the decreasing order of relevance, first comes my smartphone and its charger.I keep a wander wallet attached to my smartphone with some cards ad cash for easy access.So that I wouldn't need a big ass purse or bag every time I step out for an errand. Next,I would never go out without a pair of sunglasses They provide protection from UV light.
Next item would be a snack, I usually carry small packets of almond biscotti, chocolates and such. Sometimes a fruit like a banana, an apple or berries are great to have. They are full of energy and helps me stay full. I also like to carry a small water bottle just in case.You want to make sure you are well hydrated at all times.
Next up would be a scarf and a spare pair of flats, this is absolutely essential if I am going anywhere at night or if I have big shoes on. If I am travelling in cold weatherI also add a small sweatshirt or jacket in my bag for quick access and to stay warm.I also like to have sunscreen, a hand cream, a tinted lip balm and an eye liner for when I want to look a little bit put together. I don't usually prefer too much makeup because its really dusty in India and it tends to clog pores.No one wants that so minimalistic makeup. I like to carry moisturising wipes for both sanitation and to wipe my face as one does.
Next up, your wallet.I feel I should have mentioned wallet on the top but I guess with digital wallets becoming so popular most of us don't carry cash on our person. I usually have a wander wallet attached to my phone and that is where I keep a couple of my credit cards, a few notes of cash if needed.I also like to carry some change just in case.Don't forget to carry keys if you have any.Given we live in a digital world I also like to carry a portable power bank for my smartphone just in case I run out of battery juice and yes my smartphone.I also carry a scrunchie for my hair and a clip-on.I am in love with face masks, especially if you're on a long haul flight or just travelling in the city for too long.
Since we are in the middle of the pandemic I never go out without a mask and a small bottle of sanitiser.Masks are essential for most places and I strongly recommend having them with you at all times.I also like to carry a couple of my favourite crystals and lucky charms, rose quartz, an amethyst and a pyrite crystal. This is again something very personal to me.I also like to carry my secret perfume which is a personal blend that I selected for myself. But you can carry your favourite fragrance you love.However , if you were to ask me I would recommend Charlotte Tilbury Scent of a Dream.
That's all folks !
I hope you enjoyed reading, love your support and encouragement. I love hearing from you all, comment down below and let me know what you like to carry in your bag.
Much Love
Akansha